Mi hermana invisible, la nueva película de Disney Channel
The following two tabs change content below.
Interiorista con vocación geek. De naturaleza Idealista, soñadora y pacifista, amante de los libros, los gadgets y las artes. Siempre con hambre de conocimiento. Todóloga y multitasking. @GalyPoucel
Latest posts by GalyPoucel (see all)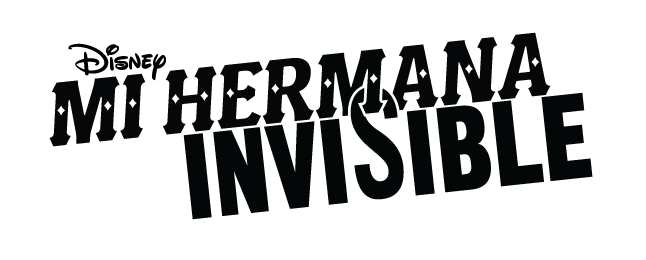 La nueva Película Disney Channel Mi hermana invisible está protagonizada por Rowan Blanchard (de la serie de Disney Channel nominada al Emmy El mundo de Riley) y Paris Berelec (Mega Med, de Disney XD).
Ambientada en Nueva Orleans durante Halloween, Mi hermana invisible sigue a Cleo (Blanchard), una introvertida joven prodigio de la ciencia cuyo proyecto escolar accidentalmente vuelve invisible a su popular hermana mayor y estrella del equipo de lacrosse, Molly (Berelec). Cleo, quien está acostumbrada a vivir en las sombras de Molly, se ve obligada a salir de su zona de comfort y ponerse en los zapatos de su hermana mayor para reemplazarla el día de un partido muy importante. Mientras las hermanas intentan convencer a sus amigos, profesores y al equipo de lacrosse de Molly de que no sucede nada raro, deben apoyarse la una en la otra como nunca antes lo han hecho y, en el proceso, logran comprenderse mejor entre ellas y a sí mismas. Entretanto, deben correr contra el reloj para encontrar un antidoto que revierta lo efectos del experimento de Cleo, antes de que la invisibilidad de Molly se torne permanente.
Mi hermana invisible también está protagonizada por Karan Brar (BUNK'D, Jessie) como el peculiar mejor amigo y compañero de ciencia de Cleo, George; Rachel Crow (X Factor) como la extrovertida amiga y compañera de equipo de Molly, Nikki; Will Meyers (Bella and the Bulldogs) como el estudioso joven que hace suspirar a Cloe, Carter; Austin Fryberger (Kirby Buckets) como el torpe pero afable novio de Molly; y Alex Désert (Avengers: Los heroes más poderosos del planeta) como el profesor de ciencias de la escuela, Mr. Perkins.
Deja tu comentario
comentarios